Books
The Holocaust Short Story
By Mary Catherine Mueller.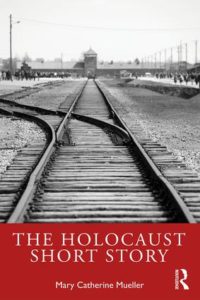 The Holocaust Short Story is devoted entirely to representations of the Holocaust in the short story genre. The book highlights how the explosiveness of the moment captured in each short story is more immediate and more intense, and therefore recreates horrifying emotional reactions for the reader. The main themes confronted in the book deal with the collapse of human relationships, the collapse of the home, and the dying of time in the monotony and angst of surrounding death chambers. The book thoroughly introduces the genres of both the short story and Holocaust writing, explaining the key features and theories in the area. Each chapter then looks at the stories in detail, including work by Ida Fink, Tadeusz Borowski, Rokhl Korn, Frume Halpern, and Cynthia Ozick. This book is essential reading for anyone working on Holocaust literature, trauma studies, Jewish studies, Jewish literature, and the short story genre.
Mary Catherine Mueller, Ph.D., teaches Holocaust Literature at Southern Methodist University in Dallas, Texas. Her research and writings examine representations of the Holocaust in art, culture, and memory; Jewish studies; anti-Semitism; and representations of the Holocaust in literature.
For more information, click here.