Partners
The Armenian Genocide Museum & Institute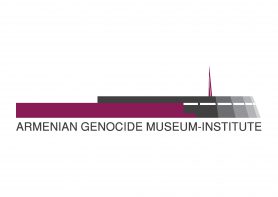 The Armenian Genocide Museum & Institute (AGMI) is dedicated to the academic and scientific study, the analysis of the problems, as well as the exhibition of the textual and visual documentation related to the first Genocide of the 20th century.
AGMI's objectives are as follows:
• To promote the collection, study and presentation of visual and textual materials, including artifacts, related to the life of the Western Armenians in the Ottoman Empire before and during the Genocide.
• To develop more effective cooperation and collaboration among organizations worldwide involved in the research of genocide, particularly the Armenian Genocide.
• To create and develop an academic institution on Genocide Studies in the Republic of Armenia
• To raise international awareness among the international community on the first Genocide of the 20th century defined initially as "a crime against humanity".
• To preserve and honor the Tsisternakaberd memorial complex of Genocide victims and the Tisernakaberd park.
– See more at: http://www.genocide-museum.am/eng/index.php